Meet Your New Home Buyer: The Millennial
If you're Gen-X or a Baby Boomer, chances are you have children or grandchildren who are millennials. You watched as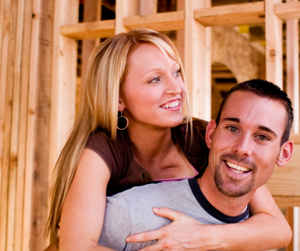 they experienced life in ways that seemed strange. Youth sports led to participation trophies and 8th place ribbons. They couldn't name the teams in the NFC West, but knew every wizard at Hogwarts. They thought nothing of camping outside the Apple Store a week before the next iPhone release, and were computer savvy before they could ride a bike.
Here's where it gets interesting: Millennials are now the largest homebuying group in the United States. If you're selling your home, you had better know what makes a millennial tick.
DEVICES
While seemingly everyone has a smartphone, millennials are more likely to use them as their primary source of content. If your Realtor doesn't provide an easy way to view your home on mobile phone, you risk missing out on an entire segment of potential buyers.
SOCIAL MEDIA
Millennials follow brands on platforms like Instagram and Tik Tok. A savvy Realtor has an established social media brand across several platforms, with lots of followers. More followers = more potential buyers. While nobody is clamoring for iffy dance videos from their Realtor, there are ways to use these platforms to reach potential home buyers. Fish where the fish are.
INSTANT ACCESS
Sitting down at the end of the day to check and reply to e-mails is a thing of the past. Communication is now an instantaneous process, through texts or messenger apps. If your Realtor isn't offering this level of accessibility to the clients, then your Realtor is not fully committed to serving the millennial customer.
HOME LOANS
With the combination of rising home prices and the pervasive financial obligations of student loans, the majority of millennials plan to put less than 20% down on their next home purchase. A Realtor who works closely with a trusted mortgage broker can be a resource, helping guide millennial home buyers into the best home loan scenario.
KNOWING THE BUYER
After more than a year of working from home and sheltering-in-place, millennials are ditching their tiny apartments and looking for homes of their own. A well-designed home office looks awfully appealing to someone who spent all of last year working from the kitchen table. An experienced Realtor understands this, and knows how to spotlight thoughtful work spaces and dedicated home offices as selling points.
Nearly half of all home buyers are millennials. Are you ready to reach them? The Sakala Group is!