Watch now to learn about the TSMC coming to North Phoenix.
Currently under construction in North Phoenix, the TSMC is
The TSMC (Taiwan Semiconductor Manufacturing Company) Phoenix plant is currently under construction off freeways I-17 and the 303 in Arizona, and is expected to begin production in 2024. Once completed this massive complex will bring 10,000 high tech jobs to the area. The semiconductor giant's initial investment was $12 billion but the company just announced that the number will be closer to $40 billion - which is one of the largest foreign direct investments in Arizona and U.S. history. It is a significant investment by TSMC, representing a strategic move to expand its global footprint and meet the increasing demand for advanced chips in the US market.
The advanced technologies used at the TSMC Phoenix plant will enable the production of highly efficient and powerful chips, which will be used in a wide range of devices, from smartphones to self-driving cars to artificial intelligence systems.
Working At TSMC Phoenix
If a job at the TSMC brings you to North Phoenix, The Sakala Group Real Estate Team is your trusted resource for homes, schools, restaurants, and all the things to consider with your move. There are many fabulous master-planned communities to choose from and the convenient access to freeways makes getting to Phoenix Sky Harbor Airport, Downtown Phoenix, Scottsdale, sports venues, or heading up North (Prescott/Sedona/Flagstaff) a breeze.
We love living here and know you will too! Our agents are experts in the North Phoenix market and can help you find the right home for your needs.
Learn more about the TSMC on our Youtube channel or reach out to us. Call/text Shelley 602-421-2324 or email Shelley@TheSakalaGroup.com.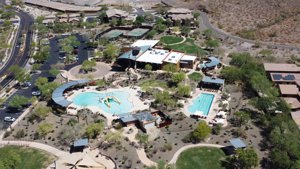 For easy reference, here are some North Phoenix communities you'll want to explore:
Fireside at Norterra • Anthem • Tramonto • Union Park